Greetings from Cruise Club! Please find below details for Antarctica for Season Nov 2016 to Feb 2017. This is on the best ship in Antarctica - Hebridean Sky. With its all-suite accommodations she is considered as the finest small ship in the World.

Antarctica is the most pristine region in the world, and indeed the White Continent - and of course, allows you to get a stamp of the 7th continent on your passport!
Do note that these regions are often booked 6 months to a year in advance, so we always recommend our guests to plan ahead to get a choice of preferred dates and cabins. Cruise price includes All meals, accommodation in the cabin booked, shore activities, etc. In addition to the cruise cost, you would need to consider the cost of airfare to Ushuaia, Argentina (typically around Rs. 120,000 to 140,000 on economy class), visas processing fee for Argentina ( Visa is Gratis), and cost of possible stay at hotel in Buenos Aires due to flight connections (in case connecting flights are not matching).
Onboard the ship, in terms of food: the chefs are internationally trained. The menu changes every day. Breakfast is buffet style. Lunch often features a buffet. Dinner is plated service, with a choice of 3 main dishes. A vegetarian choice is always offered.
Antarctica can be visited between Nov-Mar every year. Client usually book very early (to get their choice of cabins - either the best, or the cheapest) You may need to purchase additional outdoor clothing. We include the official parka in the cost of your expedition and you can loan you waterproof boots on the ship.
Gratuities or tips are always at your discretion. We recommend that you budget $10 to $15 per person per day, if you are pleased with the service on board. Gratuities are collected anonymously at the end of each voyage. They are distributed among staff and crew.
Let us know if you have any questions or queries, and we will be glad to be of assistance!
THE ANTARCTIC PENINSULA
SHIP: HEBRIDEAN SKY
DAYS: 12
2016-2017
Jan 15 - Jan 26, 2017 (12 days)
Feb 12 - Feb 23, 2017 (12 days)
Ship Profile
The Hebridean Sky (formerly the Sea Explorer) is considered as the Finest Small Ships in the World with its all-suite accommodations. Beginning in March of 2016 our ship will undergo a multi-million dollar refit. When she emerges from dry dock in June of 2016 she will be re-christened as the Hebridean Sky. She has been known for her effortless elegance, impeccable service and atmosphere of charm and camaraderie. Hebridean Sky will continue that tradition, while adding a host of new amenities as well as state of the art stabilization, fuel efficiency, and upgraded communications systems. All suites and public spaces will be completely redecorated.
Hebridean Sky is an all-suite ship accommodating up to 110 guests. The ship was refurbished 2014 and will again refurbished in 2016.
ITINERARY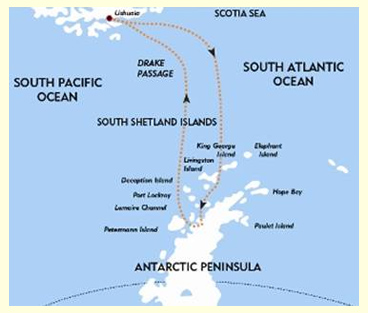 Day 1 — Ushuaia - Enjoy the Argentinean leather markets and succulent lamb dishes that make Patagonia famous as you explore the southernmost town in the world. Highlights of Ushuaia include an award-winning museum and trips to nearby Tierra del Fuego National Park and its popular "Train at the End of the World". Hotel Overnight included.
Day 2 — Embarkation - Arriving at the ship in the afternoon, you will be greeted by our Expedition Team and ship's officers at a safety and orientation briefing followed by the Captain's welcome dinner. After dinner, relax and take in the mountainous scenery on our early evening sail down the Beagle Channel past Magellanic Penguin, Rock Cormorant, and Sea Lion colonies.
Days 3 & 4 — Drake Passage - Among the wildlife spotting opportunities as we sail south are the Albatrosses, Prions, and Petrels that frequently follow the ship. Our Expedition Team will be out on deck as well, looking for the Whales and Dolphins that may also be seen in the area. Our experts will hold informative and entertaining presentations on the wildlife, history, and geology of Antarctica. Helpful briefings on environmental regulations and expedition safety will also be held in the comfortable lounge. The length of our journey depends on sea conditions but we should approach the South Shetland Islands of the Antarctic Peninsula in the evening of Day 4.
Days 5 to 9 — Antarctica - The land of superlatives, Antarctica! Our Expedition Leader and Captain will create a flexible itinerary based on weather, ice, and opportunity. The route will stress the most scenic bays and channels of the Peninsula with stops at penguin rookeries, seal wallows, bird colonies and whale feeding areas as well as sites of historic and scientific interest. The trip may include picturesque Neko Harbor, sheltered Paradise Harbor, the Humpback Whale favored Wilhelmina Bay, the striking Lemaire Channel, the wildlife-filled Penola Channel, or the majestic Neumayer Channel. We may stop at an active scientific base such as Poland's Arctowksi or Ukraine's Vernadskiy as well as an historic base such as U.K.'s Port Lockroy or Wordie House. Adelie, Chinstrap and Gentoo Penguins abound, and Weddell, Crabeater and Elephant Seals are often found hauled out to rest along with predatory Leopard Seals and the aggressive Antarctic Fur Seal. Minke and Humpback Whales are frequent visitors in the late season and Orca sightings are also common.
Days 10 & 11 — Drake Passage We will continue our presentation series and wildlife spotting as we sail back to Ushuaia and reflect on beautiful Antarctica and its fragile future. We arrive at Ushuaia in the early hours of Day 12.
Day 12 — Ushuaia disembarkation Morning disembarkation lets you catch a flight to Buenos Aires or stay in Ushuaia for more sights and adventure.
What to Pack
Consider the Weather
You will be traveling to the coastal regions of Antarctica during the southern summer, when conditions are mild, and changeable. Enjoyable sunny days can swiftly change to cold, windy storms with snow flurries and rolling seas. Pack to dress in layers so you are prepared for these rapid weather changes. Average daily temperatures in mid-season are between -2 and +2 Celsius; however wind conditions can make it seem colder. It is common that you will experience daytime temperatures below freezing.
Boots: Waterproof boots are a crucial item of expedition clothing. To save you from packing your own, ships loans you a pair for the duration of the voyage.
Parkas: A complimentary parka, yours to keep, will be provided. Specially designed by our knowledgeable Expedition Leaders , your insulated, waterproof, seam-sealed, hooded 3-in-1 parka will serve you well and keep you warm during your voyage.
Essential Gear:
Pants: Waterproof over-pants are essential when you travel by Zodiac or participate in onshore activities. You will wear them over a pair of warm pants, to create an ideal combination of warmth and dryness.
Gloves: To keep your hands warm and dry, pack a minimum of two pairs of layered gloves. When taking photographs, you will want a pair of thin polypropylene gloves, which will otherwise be worn underneath a pair of bulky, warm outer gloves. We strongly recommend that you bring at least one extra set of gloves, in case one pair gets wet or lost.
Hat and Scarf: Pack a warm, woolen hat or cap that covers your ears, as well as a scarf, neck gaiter or similar face protection. You will find that a peaked or brimmed hat will help protect against the sun, just be sure it has a strap to hold tight during windy conditions.
Socks: For maximum warmth, we suggest that you bring a number of pairs of socks to wear inside your rubber boots. Pack warm, long wool socks that can be worn over a thin pair of silk or polypropylene socks. Quark Expeditions staff members always say: You can never have too many socks!
Outer Clothing: We suggest that you pack woolen, or fleece sweaters and tops; plus several turtlenecks for layering.
Base Layers: Silk, wool or polypropylene underwear are all great as they are non-bulky and will keep you nice and warm. Extra lightweight versions are available if you want to sacrifice a tiny bit of warmth for more packing space.
Knapsack or Back pack: To keep your hands free when boarding Zodiacs, bring a water resistant or waterproof knapsack or backpack to keep your camera gear, extra socks and other essentials dry when you head out on shore landings.
Shoes: You will need a pair of shoes with nonslip soles when walking around the ship. Slip-on sandals, slippers or flip flops are neither safe nor suitable for wearing on board.
Aboard the extraordinary luxury yachts - Crystal Espirit. This is a great option for honeymoon clients.
Crystal Yacht Cruises
From The World's Most Awarded Luxury Cruise Line comes the debut of the world's most extraordinary luxury yachts, Crystal Yacht Cruises.
Designed for those curious intrepid travelers who seek access to some of the world's most beautiful maritime destinations, the new luxurious Crystal Esprit™ invites you to Begin A New Story™ of exhilarating adventure on what is undeniably the most exciting cruise alternative in decades. Featuring just 31 luxury suites for 62 privileged guests, this all-inclusive super-yacht will explore places that are inaccessible to large cruise ships, yet provide the highest level of the award-winning Crystal Experience® . Crystal yacht cruising is all about the destination and immersing oneself in a way that is enriching, enlightening and actively engaging.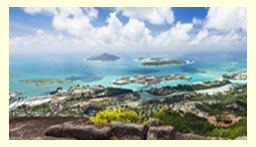 The Seychelles Islands:
7-day lush, tropical cruises combined with an inclusive Crystal land program in Dubai, commencing December 23, 2015.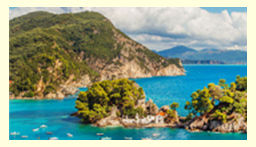 The Adriatic - Venice & the Coastal Islands of Croatia:
7-day Adriatic cruises between iconic Venice and culturally historic Dubrovnik, commencing April 17, 2016.
Hosted by the most seasoned officers and crew in the industry—most from renowned sister ships Crystal Symphony and Crystal Serenity—the Crystal Yachting Lifestyle is relaxed and unregimented, enhanced with an unrivaled level of all-inclusive amenities:
Exceptional Michelin star-level cuisine created by Crystal's own masterful culinary team.
Choice of two complimentary Crystal Adventures shore excursions in every port—one culturally inspired, the other soft adventure—depending on destination.
A host of water sports to be enjoyed from the yacht's marina platform – swimming and snorkeling, water skiing, wake boarding, kayaking, jet skiing—always with top-quality equipment and instruction.
You would expect from Crystal Cruises, the world's most luxurious accommodations at sea; the finest wines, champagnes and premium spirits; butler service in every suite; and all gratuities—complimentary, of course.
Plus, for the ultimate extravagance indulge in optional Crystal Yacht exclusives—a state-of-the-art deep-sea submersible accommodating two passengers and certified pilot; and a Wider 32 sports super-yacht tender with pilot.
Alaska aboard Crystal cruises
Dear Aditya,
Please find the details for Alaska aboard Crystal cruises. The world's most awarded cruise line.
Crystal cruises has been consistently rated as the world's best for an incredible 20 years -an accomplishment unmatched by any other cruise line, hotel or resort anywhere in the world. Novel features like cuisine designed by NobuMatsuhisa, ultimate wine experiences, Feng Shui-designed spas, and over-the-top Crystal Adventures distinguishes the Crystal experience. The two ships in the Crystal fleet, Symphony and Serenity, recently underwent a 120-million-dollar refurbishment. The ships now have industry first hypoallergenic staterooms, vertical living walls, fresh herb gardens and remodelled publics spaces. And for solo cruisers, Crystal offers an Ambassador Host Program, in which trained male (host) and female (hostess) serve as dancing partners during evening sets.
For more information about Crystal cruises see:
https://www.youtube.com/watch?v=Xdiulu0CQUU
CRYSTAL SERENITY
Crystal Serenity is luxury at its best, from the elegant Palm Court to the intimate entertainment at the Galaxy Lounge, to the all-inclusive premium drinks awaiting you at every bar. The attentive staff caters to your every whim and exciting shore excursions are available if you're in the mood for adventure. Restaurants include the Nobu, and Prego.
Emerging from a $17 million extreme makeover in December 2013 (bringing the total cost of the two year makeover to $52 million), Serenity is quite simply, the best. Forget five stars, or even six. Crystal's standards exceed a sterling 10. Its guests — mostly couples over 50 — are well used to the finer things in life and expect impeccable service and pristine public rooms. Known quite simply as the very best cruise ship in the world, Crystal Serenity is consistently awarded the highest accolades by the readers of Condé Nast Traveler, among others.
The All Inclusive Crystal Experience® is renowned for its ultra-luxe amenities and services, as well as unparalleled value including:
Complimentary select fine wines, champagne and premium spirits.
Complimentary gratuities for all dining, bar, housekeeping and Penthouse butler staff.
Complimentary evening of specialty restaurant dining at least once in Silk Road or the Sushi Bar celebrating the cuisine of NobuMatsuhisa, and at least once in Prego. Additional reservations or walk-in visits available for a modest fee.**
Complimentary enrichment via the innovative Creative Learning Institute® and Computer University@Sea® with classes in diverse topics such as world affairs, wellness, art, wine appreciation, digital photography and iPad filmmaking.
fitness and Wellness at Sea® programs with classes in yoga, mat Pilates, Spinning®, and so much more!
YOUR PROPOSED VOYAGE:
Crystal Serenity 2016 Alaska
| | | | | |
| --- | --- | --- | --- | --- |
| Destination | Cruise # | Date | Days | Ports |
| Pacific Coast | 6311 | 6/13/2016 | 6 Days | San Francisco to Vancouver |
| Alaska Cruises | 6312 | 6/19/2016 | 7 Days | Vancouver to Anchorage |
| Alaska Cruises | 6313 | 6/26/2016 | 7 Days | Anchorage to Vancouver |
| Alaska Cruises | 6314 | 7/3/2016 | 7 Days | Vancouver to Anchorage |
| Alaska Cruises | 6315 | 7/10/2016 | 7 Days | Anchorage to Vancouver |
| Alaska Cruises | 6316 | 7/17/2016 | 10 Days | Round-trip Vancouver |
| Alaska Cruises | 6317 | 7/27/2016 | 10 Days | Round-trip Vancouver |
| Alaska Cruises | 6318 | 8/6/2016 | 10 Days | Vancouver to Anchorage |
Fine Dining
Up to eight evening dining venues
Complimentary select fine wines, champagne and premium spirits throughout the ship
Complimentary evening of specialty restaurant dining in Prego and at least once in NobuMatsuhisa's Silk Road or The Sushi Bar (additional reservations or visits available for a modest fee.)
Open-bar service throughout the ship
Gratuities for housekeeping, bar and dining staff throughout the ship
The Bistro, a European-style sidewalk café, now with extended hours into the late evening
All non-alcoholic beverages including bottled water, specialty coffee drinks, soft drinks, fresh juices and Afternoon Tea service
Acclaimed Crystal Wine & Food Festival® cruises featuring famous chefs and wine authorities on select voyages
Early embarkation luncheon
Welcome champagne
24-hour room service
Afternoon Tea in elegant Palm Court
Innovative Modern Cuisine as well as Global Inspired specialty menus Enrichment & Entertainment
Digital USC School of Cinematic Arts Digital Filmmaking classes
Breakout new productions shows including Rocket Man!: a tribute to Elton John, the high-energy, rhythmic6/8 Café, plus piano bars and chic nightclubs
Magic Castle® at Sea offering intimate up-close performances and educational classes
Recent-release films in spacious surround-sound Hollywood Theatre
Dance lessons
and much more...
Should you need any further details feel free to write to us.